SPOTLIGHT
Nautilus Hyosung has several ATM models that have some great security features. The security features include security cameras with a camera view on the transaction screen so that the user can see when they're being filmed and communication that is secured to ensure the safety of transactions.
FEATURES
Model

:

2800T Series, 4000W Series, 5200 Series, Force Series

Features

:

High-quality security features
PROS
Ability to handle high volume transactions

Innovative designs with screens that are adjustable

Has wireless and wired connectivity options
CONS
Smaller ATM Machines have basic functions.

SPOTLIGHT
Genmega ATMs have features that support small businesses and large premises. They can either be stand-alone kiosks or those installed in the wall. The machines have high-quality security features, a touch screen, and the receipt printer can be upgraded to printing coupons. Genmega ATMs are flexible and ADA compliant.
FEATURES
Price

:

$2,520 to $11,080

Model

:

Onyx, GT3000, G2500, C6000, GT5000, OnyxW

Features

:

Responsive touch screen with security features
PROS
The LCD screens are high resolution

Has many options to get money

Transaction photo capture

Has a screen brightness adjuster
CONS
Receipt Paper is necessary to complete transactions where other ATMs do not

SPOTLIGHT
Hantle has a series of ATMs that are operated using wireless connectivity, making them convenient to use. It functions at high speed and through a web-based platform. They are highly compatible with other equipment that is not by the manufacturer. It has TDES and ADA compliance.
FEATURES
Model

:

MB 1700, MB 1700W, G1900, G2500, E4000, and C4000

Features

:

Wireless compatibility
PROS
Reliable and durable machines

Have modern aesthetic designs
CONS
Designed for transactions in low volume areas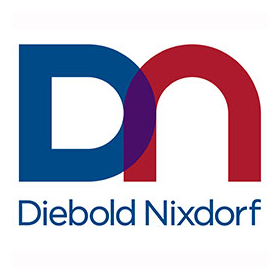 SPOTLIGHT
Diebold Nixdorf ATMs are through the wall machines that come in two different models. The machines have great wireless connectivity that allows them to carry out speedy transactions.
FEATURES
Model

:

DN Series 490, 470

Features

:

Wireless compatibility
PROS
Security protects against cyber threats, data stealing, and physical losses
CONS
Does not have integration with other third parties

SPOTLIGHT
Triton has been producing ATMs for over five decades and has mastered the ability to produce reliable cash machines that can handle many transactions and do not need a lot of maintenance. Some of the features include ADA compliance, and Encrypting Pin Pad (EPP), Triple DES compliance, automatic error recovery, LED screens with adjustable brightness and works well with different communication methods.
FEATURES
Model

:

Triton ATM 9100, 9700, RT 2000, RL 5000, RL 2000, 8100, FT5000, 9800, Argo ATM

Features

:

Triton software is designed for high volume transactions safely and efficiently
PROS
Capacitive screens that are operated by touch
CONS
Customer support is not available on chat

SPOTLIGHT
NCR ATMs have innovative designs and solutions with their automatic cash ATMs coming in compact sizes that are suitable for small spaces. They have different abilities for large and low-volume transactions.
FEATURES
Model

:

NCR SelfServ 22, NCR SelfServ 22e compact, NCR SelfServ 23 freestanding, NCR SelfServ 26 through-the-wall, NCR SelfServ 27 through-the-wall, NCR SelfServ 81 freestanding, NCR SelfServ 82, NCR SelfServ 83

Features

:

Encryption keypad
PROS
Has a design that can fit in different size spaces

Technology that supports diagnosis and recovery after a malfunction
CONS
It has some complex functions which are not easy to use

SPOTLIGHT
Puloon ATMs have some nifty functions that include fast function times; they are completely EMV compliant, wireless connectivity, and have digital and Bluetooth locks.
FEATURES
Price

:

$2,295.00 to $2,495.00

Model

:

Puloon Sirius II ATM and Puloon Sirius I ATM

Features

:

Wireless and wired connectivity
PROS
Reliable and durable machines that do not break down easily

Fast wireless connectivity
CONS
They are not designed for areas that have plenty of volume