SPOTLIGHT
When in need of fast cash to factor invoices for clients you owe, BlueVine is the best company. They have an amazingly fast funding time of hours, faster than most factoring companies. But the company mainly favors large businesses. They offer an advance rate of 85-90% upfront.
FEATURES
Credit score

:

at least 600

Funding time

:

within hours

Amount offered

:

up to 5 million
PROS
They offer the fastest funding time

You can choose which invoice to factor

It does not require a long term contract signed
CONS
They have steep minimum requirements

The business must make 10,000 USD per month

SPOTLIGHT
The company offers specialized factoring services, fuel discounts, and trucking software. RTSFinancial helps improve efficiency and control costs in your business. They give the funding the same day of the application. There are no hidden fees; all their prices are transparent.
FEATURES
Credit score

:

they consider all credit scores

Amount offered

:

2,500 per truck per week
PROS
There are significant savings on the fuel card program.

They charge no fees during the application process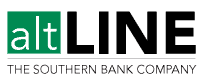 SPOTLIGHT
altLINE has been a licensed company for 83 years and works hand in hand with a very reputable bank giving them an upper hand compared to other factoring companies. They do not have extreme minimum qualifications; hence they can work with businesses of any size.
FEATURES
Credit score

:

credit score is not the primary consideration

Amount offered

:

from $ 30,000
PROS
They offer adequate loan consultations

They offer a wider range of services
CONS
Long funding time of 3-7 days
SPOTLIGHT
Fundbox has the lowest minimum requirements for application, and yet they offer the highest advance rate of 100% on the invoices they factor. This makes them the most efficient for startup and midsized businesses. The application process is straightforward.
FEATURES
Amount offered

:

up to $ 100,000
PROS
They have a very transparent pricing plan

There are no early payment penalties
CONS
They charge renewal and credit checks fees

SPOTLIGHT
American Receivables factor invoices up to 120 days past due, helping many businesses gain credit possibilities. The eligibility requirements are not very strict. They offer the best consultation and customer service. They work with startups and small businesses, unlike other factoring companies.
FEATURES
Credit score

:

they consider all credit scores

Amount offered

:

from $ 10,000
PROS
Best for starting businesses

Charge no fees for application
CONS
They factor only up to 3 million USD