SPOTLIGHT
Sundance Spas have a variety of hot tubs that range from basic models to luxury ones. The features include the Bluewave spa stereo system, SmartTub mobile app, EcoWrap insulation, adjustable Fluidix jets, UV-C water sanitation, and waterfalls for luxurious models. Another advantage is that Sundance Spas will have professional technicians to install the spas.
FEATURES
Price Range

:

$4,000 to $16,000

Features

:

Durable Fluidix jets

Models

:

Splash series, 680 series, 780, 880, 980 series
PROS
It has a custom stylish trim and shell cover

The spas come with a cover

You can use the app with all models

Different shapes and sizes suitable for different needs
CONS
The water circulation is faulty

The price list is not easily available

SPOTLIGHT
Master Spas are high-quality spas that have great performance. The hot tub features include waterfalls, superior sanitation options with UV-C and ozone, all the tubs come with a bio-magnetic therapy seat, and the EcoPur helps deal with bacteria and germs as well as extras such as a Wi-Fi module and Bluetooth audio.
FEATURES
Price Range

:

$13,900 to $28,995

Features

:

Bio-magnetic therapy seat

Models

:

Four collections with twenty-five models
PROS
The spas are high-quality design.

Different types of tubs at different prices with different features

Have perfected bio-magnetic therapy
CONS
You cannot get customized tubs, only what is already available.

SPOTLIGHT
Jacuzzi is a hot tub manufacturer known for high-quality inspections, which result in great tubs. The company is confident in their products that they allow test soaks. The hot tubs have innovative technology such as the power jets, which use water and air. The SmartTub allows you to change the tub settings from your phone.
FEATURES
Price Range

:

$4,000 to $15,000

Features

:

Aqualibrium power jets

Models

:

Five series with multiple models
PROS
Can upgrade your model by trading in

Able to customize features

Various tub styles and options

Great and high-quality accessories are available
CONS
Not as energy-efficient as other types

SPOTLIGHT
Bullfrog Spa has great features in its hot tubs range. The five series have tubs that have basic features to ultra-luxurious features. The Jetpack Therapy system has 18 massage options that are great for relaxation. Other features are different back options for the tub seats, and they are very energy efficient.
FEATURES
Price Range

:

$5,000 to $18,000

Models

:

Twenty-eight models available in five series
PROS
It has a long warranty period

It has a wide range of premium tubs

The tubs come in various sizes, layouts, colors, and styles.
CONS
TThe tub pods will not allow you to put your tub just anywhere

Replacing the jets is expensive

May have bacteria build up in the tub

SPOTLIGHT
Hot Spring hot tubs are designed for two to three people, appropriate for people who would like smaller-sized hot tubs. The tubs come with water jets that vary from ten to seventeen, while the high-end ones have up to twenty-two jets. They are also energy saving which is a plus.
FEATURES
Price Range

:

$$6,999 to $8,999

Features

:

Ozone system with MPS and silver ions helps with maintenance

Models

:

Three collections and over twenty models
PROS
Can custom design features

Small-sized tubs suitable for small spaces
CONS
The warranty period is short

Only available through local dealers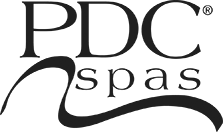 SPOTLIGHT
PDC Spas are popular for their large capacity to fit up to seven people. They also have smaller models for two to three people. All the models have some great features designed for exercise and relaxation.
FEATURES
Features

:

Can get designs that combine a swim spa and a hot tub
PROS
Can get customized features

Different models suitable for different mobility needs
CONS
Hard to get pricing information

SPOTLIGHT
Marques spas have innovative products such as high flow therapy, which enables plenty of water to flow at a low pressure, which helps massage muscles. The ConstantClean system cleans automatically while the MicroSilk program gently exfoliates and soothes the skin. Other features are an exclusive touch screen that controls lighting and sound for some models, T specialized massage seats and LED mood lighting, and a Bluetooth system.
FEATURES
Price Range

:

$5,000 to $18,000

Features

:

High flow water therapy

Models

:

25 models categorized into 4 product lines
PROS
Wide range of features and accessories

Customize features and accessories
CONS
Pricing information is not easily available

SPOTLIGHT
Cal Spas has a wide variety of hot tubs. The variety is in the features, the shapes, the colors, all of which are classified in different product lines. Cal Spas is the only one that uses a saltwater hot tub to sanitize the tub and UV-C and ozone options. It has a hydrotherapy system, the Fountain of Youth, which increases oxygen levels in the water, making your skin feel smoother.
FEATURES
Price Range

:

Not available

Features

:

Different shapes and designs are available

Models

:

51 hot tubs models categorized in six product lines
PROS
Wide variety of shapes, sizes, and colors

Innovative features such as the Fountain of Youth

Through sanitization options
CONS
Pricing information not available online

SPOTLIGHT
ThermoSpas focuses on delivering a hydrotherapy experience. The tubs are equipped with 125 jets for some models, while others have seventy. You can also completely customize your tub based on exactly the features and accessories you would like.
FEATURES
Price Range

:

$4,000 to $22,000

Features

:

Total Control Therapy to control jets on each person's seat

Models

:

10 models in four different series
CONS
Hard to get pricing information

SPOTLIGHT
Catalina Spas has two ranges of tubs available with features such as stainless waterfalls, LED lighting, and Bluetooth speakers. You can also get customized features and accessories from the variety of colors and styles that you would like.
FEATURES
Price Range

:

Price based on customization

Features

:

Variety of custom features and colors

Models

:

S14 models in 2 collections
PROS
Increased safety features

Wide range of colors and accessories
CONS
Some models are not smart homes enabled