SPOTLIGHT
DrChrono is a complete EMR and medical practice management software. Anyone can benefit from their services, whether a start-up or established practice. They have a lot of additional resources, including blogs, webinars, and case studies that can help you push your practice forward. They offer training once you become a client at no extra cost.
FEATURES
Best for

:

medical practices of all budgets

Price

:

from $200 per month
PROS
Lots of additional resources

The system is user-friendly
CONS
They lack some of the advanced tools

SPOTLIGHT
AdvancedMD offers very impressive features like the smart dashboard. It unifies all the roles available in your practice to enhance clinical care. Your patients will have a more personal experience every time they visit. They basically give you an automated workflow analyst. There are task donuts, customizable templates, patient cards, and telemedicine tools.
FEATURES
Best for

:

advanced EMR and HER features

Contract

:

training not included
PROS
Wide range of advanced EMR features

You only need minimal training to learn te system

You can personalize your physician dashboard
CONS
It has an implementation fee

SPOTLIGHT
CareCloud is very innovative with the EMR solutions they provide. You will get a comprehensive overview of the patient's clinical records. You can identify drug interactions; it helps you ensure you always prescribe the right drugs. There is analytics with detailed reports that ensures successful tracking. There are many medical tools to take your practice to the next step. You can add an easy check-I system for your customers.
FEATURES
Best for

:

cloud-based EMR solutions
PROS
Offers analytics and reports
CONS
They have extra fees for implementation, training, and data migration.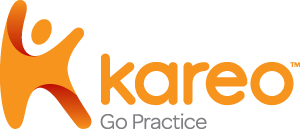 SPOTLIGHT
Kareo can sustain expanding practices, but it's best suited for small practices with one operating location. The software was designed by healthcare providers, so they understand what you are looking for. The charting features ensure you keep all the attention to the patients. They offer a drag-and-drop calendar feature that makes scheduling and organization easy. Navigating the system is surprisingly easy, even for beginners.
FEATURES
Best for

:

small practices

Price

:

from $ 200 per month
PROS
The best option for small medical practices

Training and implementation fees are included in the pricing
CONS
Doesn't have medical billing services

SPOTLIGHT
GreenwayHealth, also known as Intergy's electronic medical records, offers specialty-focused and customizable solutions. It simplifies workflow because of the easy-to-navigate documentation. They have management solutions for upcoming and independent practices. Intergy encourages patient involvement in their care. They have a patient portal, and they message the patients about many things.
FEATURES
Best for

:

customizable EMR
PROS
Practice analytics available

Lots of convenience features
CONS
Key features are expensive