SPOTLIGHT
Clone Cubicles has worked with businesses and offices for more than twenty years. They have a comprehensive design program. They can help you plan what your office workstation should look like. They give you many finishing and color options, and you can pick which size the cubicles should be. They are an A-rated company on Better Business Bureau (BBB). Their team will help with installation and many other services during the purchase. The lifetime warranty is given to the initial purchaser.
FEATURES
Best for

:

a complete solution from planning, delivery, installation and after-sale follow-ups

Price

:

depends on the office's specifics

Warranty

:

limited lifetime warranty
PROS
Comprehensive furniture design

They have a limited lifetime warranty for craftsmanship and material damage during normal use.

Cubicles of all sizes, colors, and styles
CONS
There are not many support resources and information on the official site.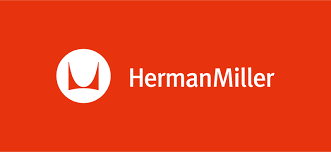 SPOTLIGHT
Herman Miller is an author when it comes to cubicles. They have all sorts of office furnishings, and they also help people who work from home create a worthy working space. They have elaborate working stations that can bring people together while still working on their own. They use research-based insight to create the most comfortable cubicles. Their products are versatile, flexible and can highly be customized. They work closely with you and the design you have in mind. You can also pick from their many available options.
FEATURES
Best for

:

private and home offices

Warranty

:

12-year warranty on parts and labor
PROS
3D model and planning tools

The pieces are easy to assemble during installation

High-quality cubicles with a warranty
CONS
There aren't any complaints about the cubicles

SPOTLIGHT
Once you have your office specifications, Steelcase can deliver cubicles that fit the space without looking cramped. They provide a heightened level of privacy for the team using modern designs and beautiful color schemes to make the office feel different. They have been trailblazers in the category for many years. Their regional warranties differ depending on where you are from, but Americans get a limited lifetime warranty. However, they are confident you won't need the warranty. Ensure you check out their gallery first before getting a quote.
FEATURES
Best for

:

diver panels, partitions, and cubicle walls

Price

:

vary from office to office

Warranty

:

limited lifetime warranty
PROS
You can integrate technology when installing the cubicles

They are environmentally conscious

Some of their cubicles have a personal hook, canopy lights, modesty panel and a name tag.

SPOTLIGHT
For over five years, Knoll has been using innovative systems storage, furniture and other workstation solutions to revolutionize office planning. Your cubicle can be tailored depending on how big or small your office is. Not all furniture brands allow customers to design what they want. They can help you plan using their years of experience and expertise. Their open-plan furniture system is worth considering. It's functional yet still elegantly attractive.
FEATURES
Best for

:

advanced office planning

Price

:

contact the company for a customized quote

Warranty

:

limited lifetime warranty
PROS
The company designs office furniture with flexibility in mind
CONS
Most reviewers complain about installation instructions.

SPOTLIGHT
Cubicles.com can help you transform an open office space into a fully-functioning working area. The cubicles are designed to give privacy and make the workers comfortable. You can buy used cubicles if you want something durable on a low budget. They offer leasing options as well. The lease option is great if you need a temporary working station. The cubicle-in-an-hour option is furniture you can assemble within one hour. You decide on the color scheme that compliments the space. The company offers repairs and maintenance services when you need them.
FEATURES
Best for

:

open office space

Price

:

customized quotes

Warranty

:

1 year - limited lifetime warranty
PROS
They provide lease financing

There are used office furniture for sale

They help with space planning

The company also has office moving services
CONS
They are a bit pricey compared to other companies.