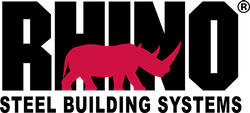 SPOTLIGHT
Rhino Steel Buildings was founded in 1998. Their metal buildings are cut, welded, and drilled at their company. It will arrive at your place ready to bolt together and assemble. Everything is marked to make assembling easy. If you have specific needs, you can design your own building and have them create something that fits your business perfectly.
FEATURES
Best for

:

commercial, residential, storage, industrial, and recreational buildings

Custom construction

:

available
PROS
They have a wide range of products

They have video installation instructions

It's an eco-conscious company

They ship in the US, Canada, and Mexico
CONS
There are complaints about the overall Rhino experience, especially customer support.

SPOTLIGHT
Armstrong is one of the leading companies in the steel industry. They are recognized for quality material and dedication to customer service. They have helped over a million people seeking information about steel buildings. They have a lot of valuable resources and information on their website. That's why they are the best option for first-time builders. They make workshops, garages, churches, commercial buildings, and more.
FEATURES
Best for

:

first-time builders

Custom construction

:

available
PROS
They are committed to charity and community outreach

Excellent press from Forbes and other news sites
CONS
You will wait longer compared to other companies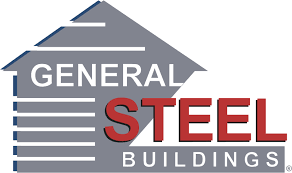 SPOTLIGHT
This company has evolved from steel building suppliers to steel building constructors. They have a lot of success stories. They work with what you want and only recommend solutions to improve the project. They offer a 50-year structural warranty on their houses, manufacturing, auto shops, agricultural, and all other buildings. They have case studies, videos, brochures, and graphics to help you build a strong structure.
FEATURES
Best for

:

pre-construction expert insight

Custom construction

:

available
PROS
They deliver to domestic and international job sites

Excellent customer support

Project consultations and other exceptional pre-construction services

SPOTLIGHT
Curvco Steel Buildings are constructed in America and distributed within the country and internationally. They have fast do-it-yourself constructions that can save you thousands from labor costs. Whether you need a recreational, industrial, or warehouse, Curvco Company can be customized to meet your needs. The durable steel has a 40-year warranty. The senior management has experience in the steel building industry. They have outstanding customer support, and they offer contractor services.
FEATURES
Best for

:

versatile steel building designs

Custom construction

:

available
PROS
Custom engineering for special applications

A broad range of building sizes

Great international reputation
CONS
The do-it-yourself buildings are not easy to assemble.

SPOTLIGHT
Capital Steel is an American-made building partner with contractors all over the country. They have been making pre-engineered steel buildings for over 15 years. They always know the emerging trends for customers that need to upgrade their existing buildings. Their constructions are guaranteed, and they meet strict corporate standards. Once you get a quote, you will meet with a building contractor in your area to discuss the project.
FEATURES
Best for

:

access to local steel contractors in your area

Custom construction

:

available
PROS
They perform background checks on their contractors

They have a lot of insight on the website

SPOTLIGHT
Olympia Steel Buildings can give you a quote within 24 hours after submission. They construct anything from churches to recreational facilities. The state-of-the-art computerized designs and drafting exceed industrial standards. They prefabricate everything with the customer in mind.
FEATURES
Best for

:

quick estimates

Custom construction

:

available
PROS
Superior customer services
CONS
There isn't a lot of pre-construction resources and training.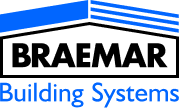 SPOTLIGHT
Braemar Steel Buildings Company has satisfied customers worldwide with custom steel structures for over 40 years. There is a wide range of maintenance-free metal buildings. They have seasonal sales that have benefited many businesses. There are no obligations when you ask for a quote. They have one of the fastest delivery times in the industry.
FEATURES
Best for

:

a wide variety of frame types and color combinations

Custom construction

:

available
PROS
Works with international customers
CONS
They don't have residential options

SPOTLIGHT
Heritage Building System has been making pre-engineered custom steel structures since 1979. Nearly every detail can be customized, including roofing, walls, accessories, and framing. The company has many professional certifications and affiliations. Their gallery is filled with agriculture buildings, storage units, industrial and commercial steel buildings.
FEATURES
Best for

:

special projects that need a lot of tailoring

Custom construction

:

available
PROS
Free and fast quotes online

There is a lot of support resources
CONS
The buildings can be made more simple for the average Joe.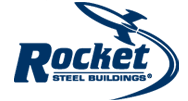 SPOTLIGHT
Rocket Steel Buildings has decades of experience in the industry. The flexible engineering allows them to meet your specific needs at an amazing value. They are based in Canada, but they ship in many other places. They have upheld their reputation for years because of their variety of products, quality construction, and reasonable warranties.
FEATURES
Best for

:

quality craftsmanship that can handle harsh weather

Custom construction

:

available
PROS
They have some of the most affordable prices in the industry

They are certified internationally

Durable and strong construction
CONS
The color options are pretty limited

SPOTLIGHT
Worldwide Steel Buildings offer a 50-year structural warranty on their building kits. They are one of the few steel companies that help families construct their dream homes. They also have commercial, industrial, and agricultural designs. Their extensive experience in the industry shows in all their buildings.
FEATURES
Best for

:

amazing residential options

Price

:

from $ 24,764 (34X50X12)

Custom construction

:

available
PROS
They are aircraft hangar specialists

Strong, durable metal buildings

Dedicated customer support
CONS
There are some complaints about Worldwide Steel-recommended contractors.